Postponed - Annual Maroon and White Wine Tasting
The Annual Maroon and White Wine Tasting returns for another year showcasing great wines! As in years past, the event will be hosted at The Austin Club in downtown. The Austin Club will be providing chef-prepared heavy hor d'oeuvres paired with the wines for you to enjoy. Similar to last year's format, a sommelier from William Chris will guide us through their wines as part of the tasting. There will also be three other wineries and vineyards showcased at the event: Crowson, Augusta Vin, and 12 Fires.

There will also be a raffle drawing for a massage, three bottles of wine from Falls Creek Winery in Driftwood, and a Mary Kay products gift basket.

Use the ticket link at the bottom to purchase your event tickets and raffle tickets!

Sponsoring Vineyards and Wineries
William Chris Vineyards returns to headline the 2020 Maroon and White Wine Tasting. For those that do not know, this is a visionary partnership between William "Bill" Blackmon and Chris Brundrett '06. Bill has 30+ years of winegrowing experience in Texas, having planted and managed several of the state's earliest and finest vineyards in both the High Plains and Hill Country. Chris has established his career in the Hill Country as one of the state's fastest rising young winegrowers after earning his horticulture degree from Texas A&M. They share the philosophy that great wines are not made, but grown, and that wine should be inspired by the pleasure that is shared with an extended community of friends and family. Each bottle is inscribed with the William Chris greeting: "We are pleased to share a piece of our world."
---
Crowson also returns this year after providing everyone with an amazing glass of their Rosé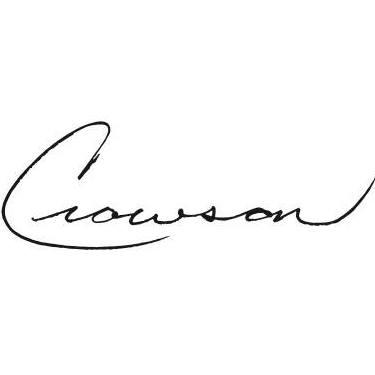 to lead off the event in 2019. Crowson captures the spirit of the natural winemaking movement by creating works of art in each bottle. They work directly with Texas farmers to support and encourage the most beautiful crop possible every harvest. They avoid using additives in the cellar and take a non-interventionist approach to wine. All of their wines ferment spontaneously to create uniquely authentic tasting wine worth your time. We appreciate Crowson's continued support and we are excited to have the opportunity to share an evening with them again!
---
Making a new appearance this year, we will also be able to enjoy wines from Augusta Vin and 12 Fires!


Augusta Vin is a premier Texas Hill Country 60-acre estate vineyard winery that started welcoming their first guests in the fall of 2019. Although the winery may have recently started, the foundation is rich in history. The Klein's lived on their ground back in the mid-1800s, followed by the Schmidt family during the late 1800s to early 1900s. They respect the old Schmidt homestead built in 1912. Augusta Vin is proud to be the next group to call the estate their home with a focus on hospitality. We are excited to have Augusta Vin sponsor this event because we share their sentiment that wine should be celebrated, experienced, and enjoyed!
---

12 Fires makes some of the finest world class wine using 100% Texas-sourced grapes. The grapes come from all over Texas, which allows their guests to enjoy exposure to wines from all that this great state has to offer. Texans have always done things differently and 12 Fires is Texas to the core. We can't wait to try their wines!
---


When & Where
When:
7:00PM - 9:00PM Thu 2 Apr 2020 ( Timezone: Central )

Where:
The Austin Club
110 E 9th Street
Austin, TX 78701 USA
[ Get Directions ]